A comic where I try to convey my point with as little art and text as possible
Almost Blank Page is basically a comic in which I wish to convey as much as possible with as little as possible. If I can get a point across with two crudely drawn figures and some text then that is all I will use. No backgrounds, props, or side characters to get in the way (unless the situation at hand demands them to be there for the comic to work). I might warn you, this isn't going to be a "ha ha" comic. I'm not relying on pies, underwear, randomness, and fat people falling down for laughs, and I might get preachy from time to time. Some comics might very well just have the observation and no joke, but I a assure you no comics will have a joke and no point behind it.
A bit about myself. I am still a student and I don't have that large of an art background. That being said I do have a background in making comics, as I've been doing those (instead of school work) since 3rd or 4th grade. I'm not really that much of an artist (as if that wasn't evident in my comic) but I still love to draw simple because it is a fast way to get ideas out of my head and be capable of showing them to somebody else. Another fun little fact about me is that I am, in my free time, a sprite artist. I don't mean I am one of those idiots who recolors an old sprite and calls it art. I make sprites 100% from scratch and on occasion take requests (please don't contact me begging for a sprite).
MFreak on any given morning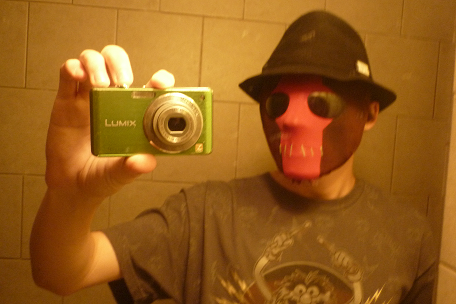 I can really sum up why I wanted to make this comic in a simple statement. I was tired on spending hours of time working on a comic when the point it conveyed could just as easily been shown in a quick and simple sketch.